Combo Tables
Combo tables are tables that we add the cervical chair too. From the bottlenose to the drop tables. This adds space in the office because of eliminating the cervical chair, which is attached to the table. You pick the height. and color
add cervical chair back to any table
Chair on either side
This doesn't hinder the side posture move.
- combo table
-combo drop table
- combo bottlenose table
- Cervical chair attached to table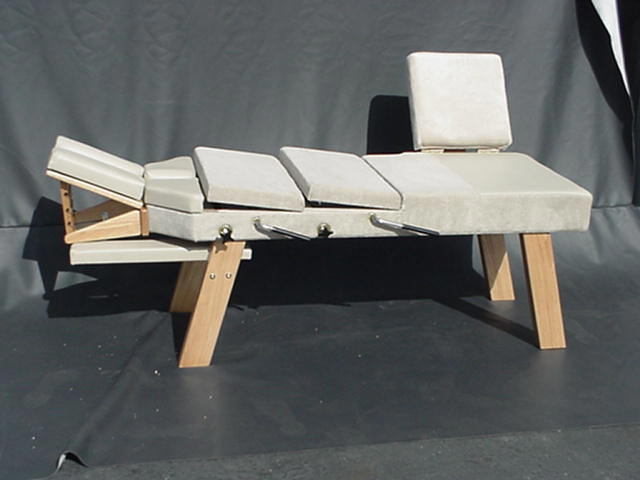 | | |
| --- | --- |
| Combo bottlenose double drop w/head tilt and armrests $1450.00 | |